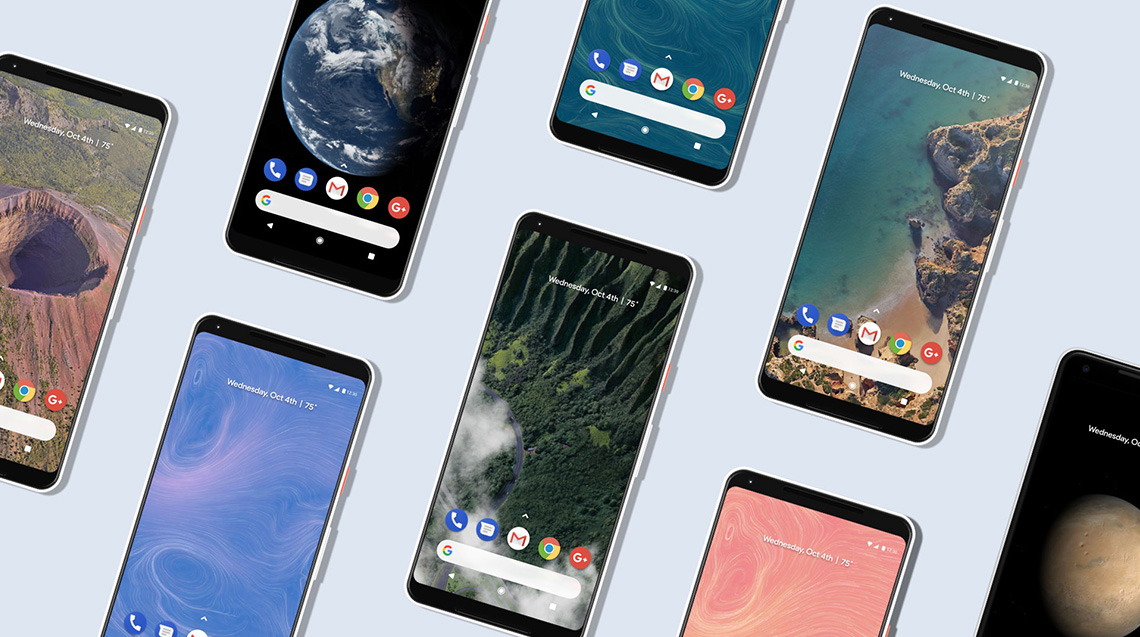 The award-winning Live Wallpapers feature high fidelity imagery from Google Earth, animated content and live visualizations of weather data.
As part of the B-Reel creative team, I led Pixel 2 Live Wallpaper Motion Design, from concept to implementation. I created all the 3D geometry, textures, animated content and production assets for the 'Living Universe' wallpaper collection shipping with Pixel 2.
A large optimization effort was required to meet to battery constraints of the devices. These wallpapers are natively embedded on every Pixel and were used front and center by Pixel marketing.
I also took part in the prototyping and production of the Live Wallpapers for Pixel 1 and 3, featuring interactive 3D landscapes and audio reactive gradients.