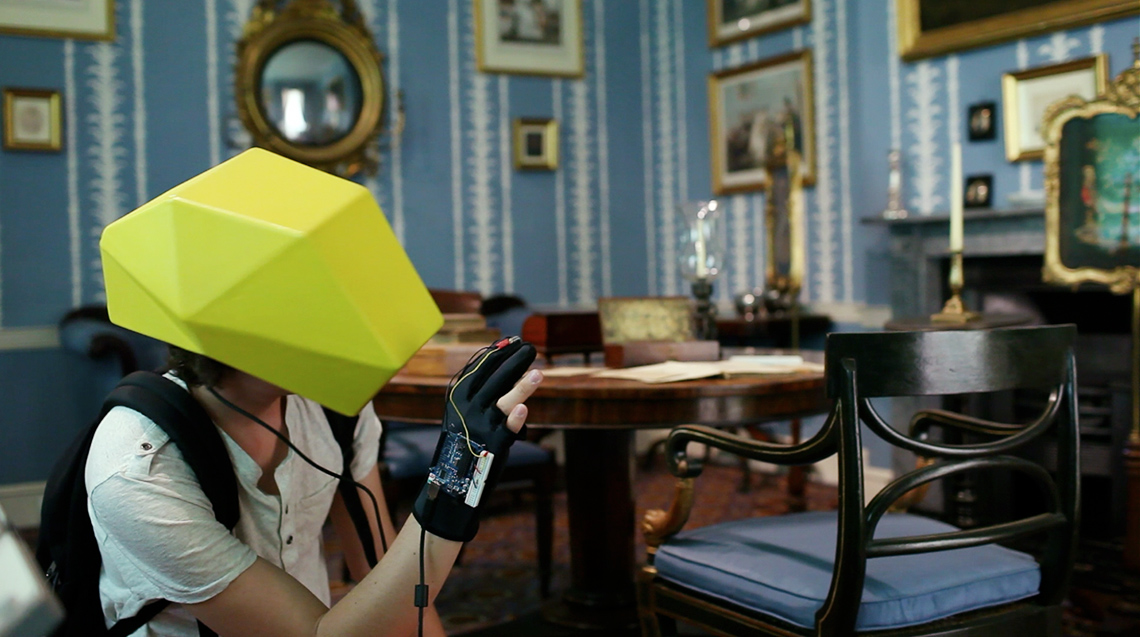 After extensive research on mixed-reality topics, Hyper(reality) was my final attempt at building a virtual reality HMD, back in 2011. Created as a research project, the device allows numerous scenarios for experimentation, from new forms of museum curation to virtual games.
By creating virtual spaces based on real-time scanned environments, the user is able immerse himself in this parallel world and navigate the environment using the control glove force sensors. The vacuum-formed helmet was design and produced by myself using wood and plastic workshop facilities.
The project received extensive coverage on design and technology blogs and magazines worldwide.


FAST COMPANY   –   PSFK   –   THE CREATORS PROJECT   –   YATZER   –   YANKO