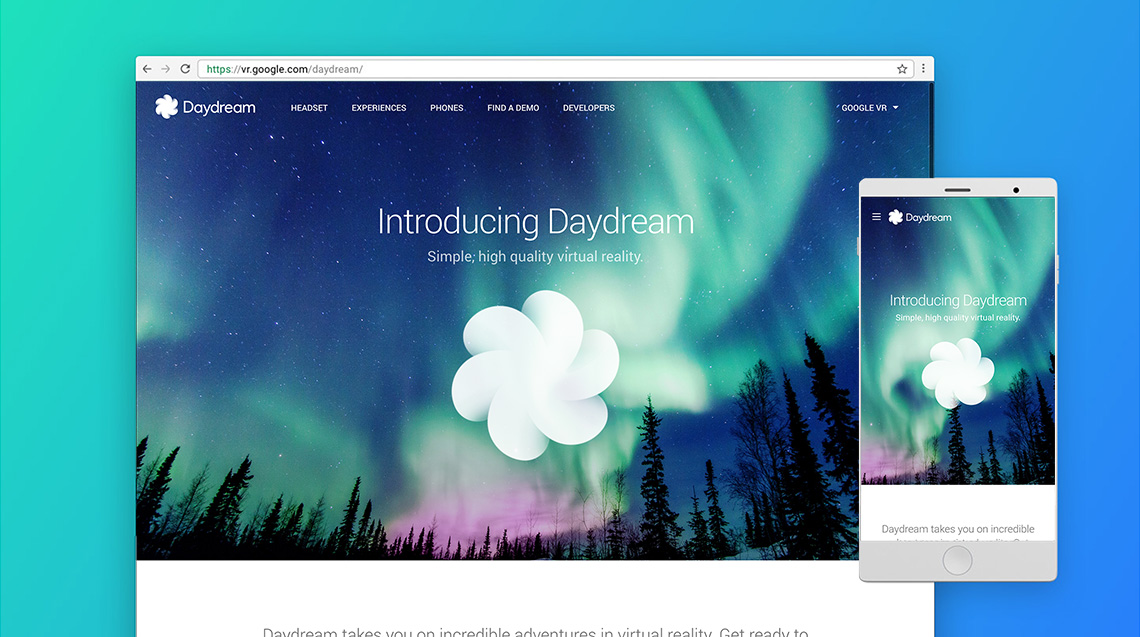 As a key member of the B-Reel creative team, I worked as a close partner with the VR team at Google to help bring Daydream to the world. Over several months, we created campaigns and 360 films for I/O 2016, as well as having an influential role on product UX, web and motion assets for Daydream launch several month later.
For I/O Reveal, I had a leading role in the making of all the videos and assets of the Daydream UX VR walkthrough as well as the main Daydream reveal film introduced by Clay Bavor during the main Google keynote.
For the launch, I assumed motion leadership to create motion elements for product and marketing purposes, UX flow, bumpers and 360 films shot with the VR JUMP camera.
Real time Unity performance with HTC Vive, new workflows using photogrammetry for stereoscopic compositing, dynamic Cinema4D xpresso rigs for Daydream Home, mobile VR UX best practices: the multi-faceted project offered a variety of challenges and new workflows to establish on very thin deadlines.